On April 19, 2018, the signing ceremony of the entrusted drug production project between Shanghai Tianci International Pharmaceuticals Co., Ltd. (hereinafter referred to as Tianci International) and Beijing Yadong Biopharmaceutical Co., Ltd. (hereinafter referred to as Yadong Bio) was successfully held in Kangqiao Group. The two sides signed the cooperation agreement on Marketing Authorization Holder (MAH) of 198 drugs, including 36 exclusive varieties in China. A large number of drugs with bright market prospects and high technological level will be produced in Zhangjiang, which significantly shows the pilot promotion of MAH system and deepening reform process, and will also accelerate the industrialization of biomedical research achievements.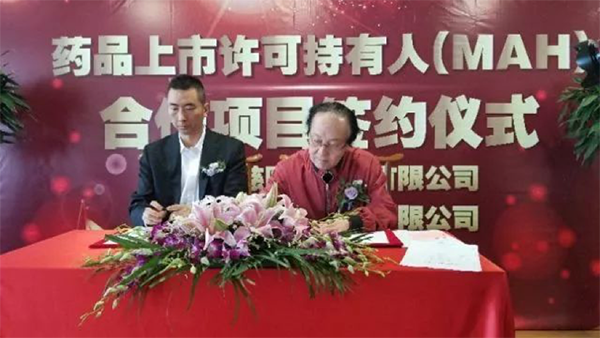 At the signing ceremony, Zhang Ling, the deputy director of Zhangjiang Administrative Committee, delivered a speech, saying, "With the help of institutional innovation of the FTA, the MAH system that Zhangjiang advocated for years finally seen remarkable results in 2015. At present, 11 enterprises and 16 varieties have participated in the pilot project, such as Zai Lab, Hualing and BeiGene. The pilot enterprises in Zhangjiang account for 69% of the city and 92% of the New District; and the pilot varieties account for 64% of the city and 84% of the New District. Yadong Bio entrusts 198 drugs to enterprises in Zhangjiang by Tianci International for production, which shows the support and trust to Zhangjiang. In turn, Zhangjiang will certainly give the strongest support and help to both sides."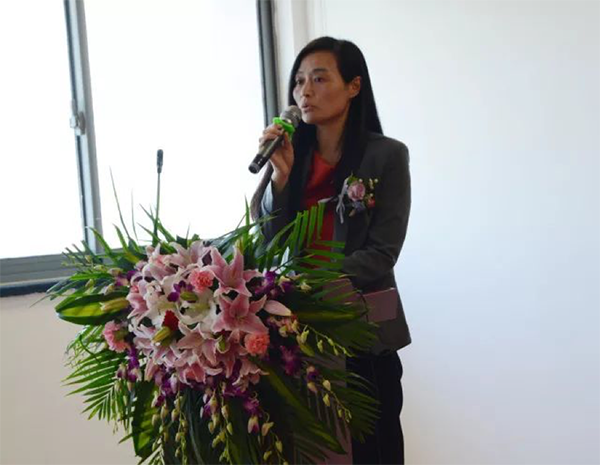 Zhang Ling, the deputy director of Zhangjiang Administrative Committee
For a long time, China's pharmaceutical industry has been faced with the dilemma of few innovative original drugs and "more varieties, poor consistency of original research and uneven quality" of generic drugs. MAH system is not only an important measure for the deep reform of national drug laws and regulations, but also a relatively popular international system of drug marketing approval. It can change the bundling mode between drug approval number and manufacturing enterprises, and hopefully control the low-level duplicated construction of domestic pharmaceutical enterprises from the source, so as to enhance the passion of new drug research and development. On May 26, 2016, the General Office of the State Council issued the Pilot Program of Drug Marketing Authorization Holder System. On July 25, 2016, the Pilot Implementation Plan of Drug Marketing Authorization Holder System in Shanghai was published, marking the official landing of drug marketing authorization holder system.
MAH pilot project is a huge policy dividend for biopharmaceutical enterprises. Its most significant advantage is that not only drug manufacturers, but also R&D institutions and researchers can become the holders of drug marketing authorizations. This means that when the R&D side develops a new drug, it is no longer necessary to struggle for the establishment of a factory, as the appropriate pharmaceutical enterprises can be directly entrusted for production, which saves a lot of money and social resources. At the same time, it greatly encourages drug R & D personnel, enhances their passion for new drug R & D, and addresses the "last mile" from drug R &D to the transformation of achievements.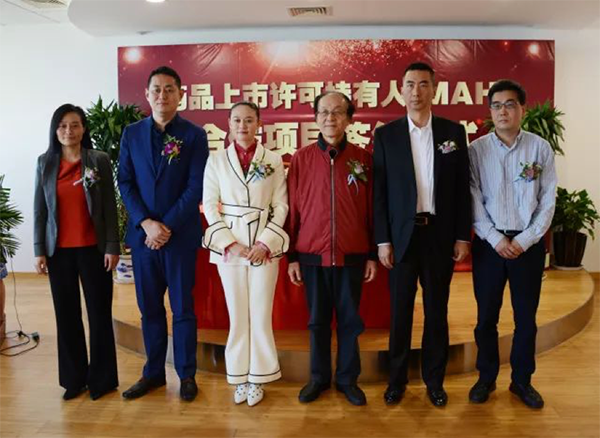 Tianci International is a key enterprise in Zhangjiang Park, and its Base for Transformation of Tianci International Biomedical Achievements is a major project in Zhangjiang. Chi Wangzhou, the deputy general manager of Shanghai Tianci International Pharmaceuticals Co., Ltd., said, "The "A + W" innovative industry model created by Tianci International is based on MAH system, aiming at sharing production capacity and addressing the last mile in the transformation of achievements. In the so-called "A+W" model, "A" refers to the industrialization of 42 high-end generic drugs and 4 new drugs developed by Tianci International through 12 years of independent innovation; and "W" stands for "We Pharma", which means making medicine together in Chinese. Making medicine is to enable ordinary people to afford highly-efficient secure drugs. Based on its own R & D technology, Tianci International integrates biomedical R & D, production and sales to form a whole industry chain platform, functioning as a "flexible, open, and giving" sharing platform for the whole industry chain."
The signing is of great significance to both sides. It is a mutually beneficial cooperation with win-win results. Fu Jianjia, the general manager of Beijing Yadong Biopharmaceuticals Co., Ltd., said that Beijing Yadong is forming a group development pattern which includes industrial pharmaceuticals, scientific and technological research and development, medical institutions, commercial circulation and marketing services. In order to adapt to the current industrial status, it is necessary to strategically transform the enterprise Our cooperation with Shanghai Tianci is an important part of the strategic deployment of the enterprise. As a new biomedical enterprise, Tianci International's "A + W" sharing production mode has been widely recognized in China and the industry. Working with them, we are confident of their CMO business and follow-up business.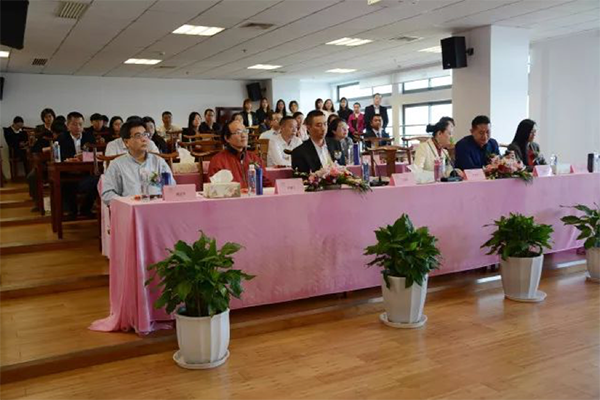 Zhangjiang is a national innovation highland of biomedicine, gathering a large number of high-level technical projects and talents around the world. After more than 20 years of development, Zhangjiang has created a new drug innovation system with international competitiveness. Zhangjiang's biomedical industry accounts for more than one-third of the city's total, and about three-quarters of Pudong's total. In 2017, its industrial revenue reached 63.3 billion yuan.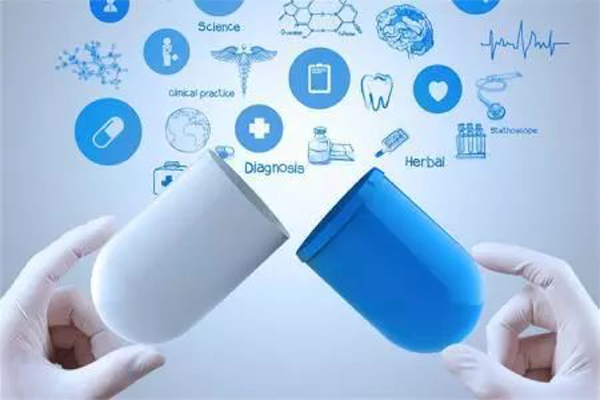 With the successful signing of the cooperation agreement on Marketing Authorization Holder (MAH) of 198 drugs in Zhangjiang, not only a large number of technological achievements have been introduced into Zhangjiang's biomedical industry, but also a great step is made in Zhangjiang's biomedical industry. Previously, Zhangjiang Biopharmaceutical Base Company and German Pharmaceutical Enterprise Boehringer-Ingelheim jointly invested 1 billion yuan to establish the first international standard biopharmaceutical base composed of multinational pharmaceutical enterprises in China. Today, the Base for Transformation of Tianci International Biomedical Achievements is about to be completed and put into operation in Zhangjiang, which is an important supplement to the existing system and will also solve the last mile problem of biomedical achievements transformation. Major contributions have been made to the pilot promotion and deepening of MAH system as well as the development of Zhangjiang biomedical industry.